Pay Period and Pay Sheet
Pay Period
The salary is fixed on the 1st of each month.
Inquire
There is no paper pay sheet, please use the personal account password to check the salary.
Please visit the Academic Information Systems https://www.ccxp.nthu.edu.tw/ccxp/INQUIRE/index.php?lang=english → Login → Income Inquiry → Monthly Income Inquiry → enter【YEAR and MONTH】and click on 【OK】.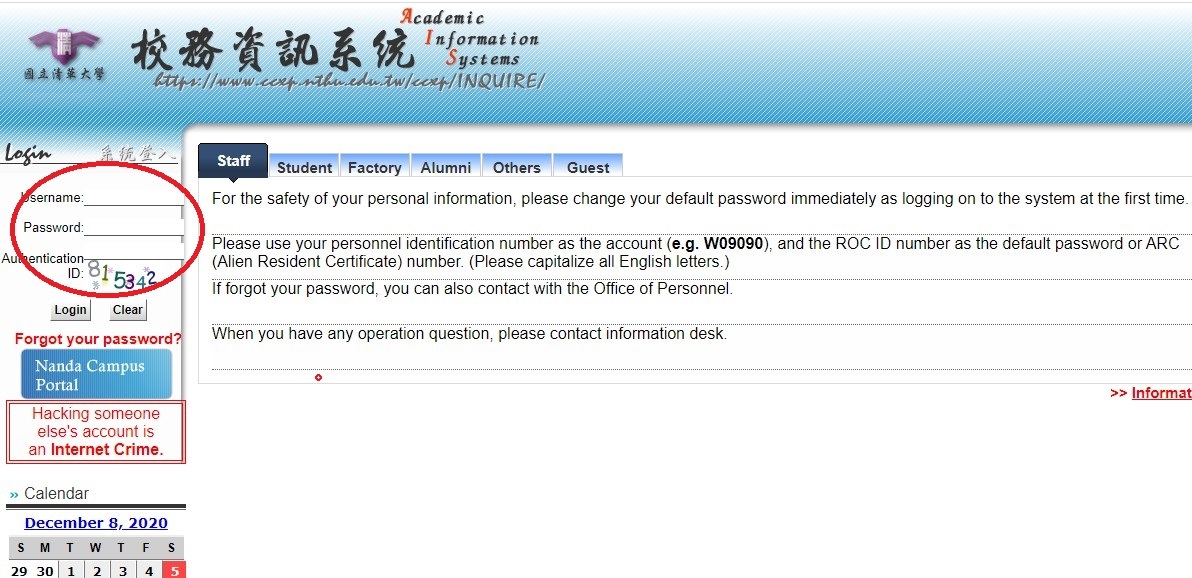 Tree on the left

→

Income Inquiry → Monthly Income Inquiry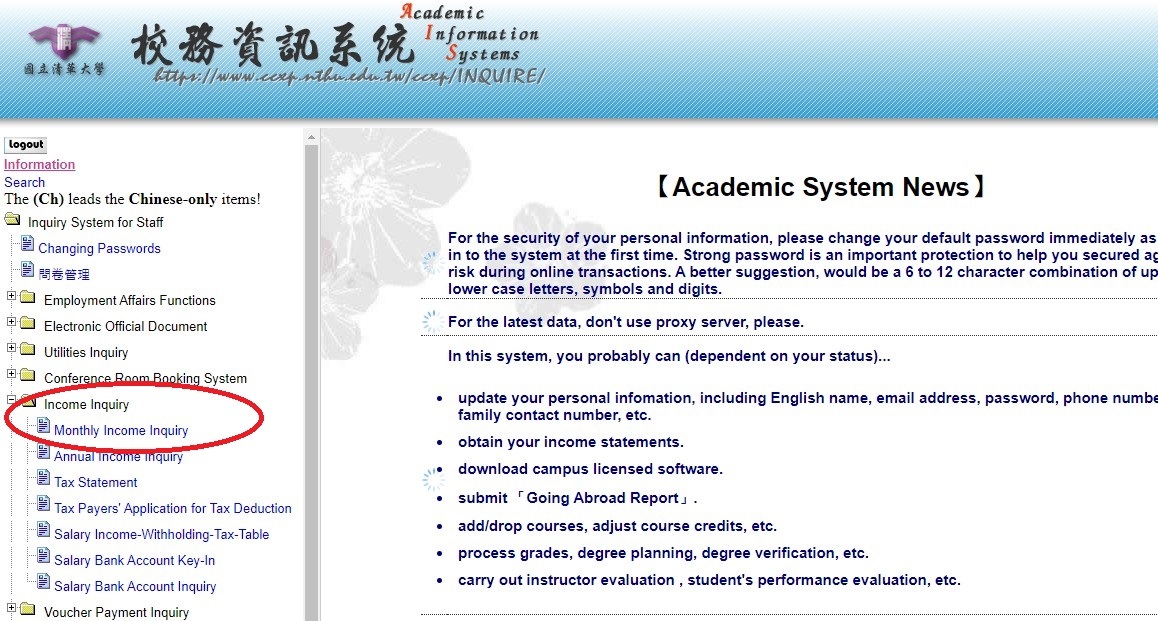 enter

【YEAR and MONTH】

pay sheet